Why Family Yoga?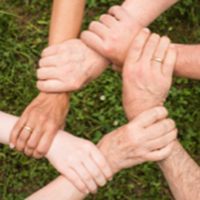 How wonderful would it be for your child to see you having fun, being relaxed and present? How wonderful would it be for you to reconnect with your inner child and let go? You are improving both the physical and mental health of your family as well as demonstrating the importance of family time. Our aim is that you all leave feeling energised, relaxed and bonded. And then you can take away what you have learnt and practise together in the comfort of your own home.
A workshop includes postures and games. There is also partner work where the focus is on trust which is especially wonderful when a child sees the tables turned and their parents trusting them! The workshop also includes breathing games which give both children and adults techniques to pause in difficult situations.

Benefits of family yoga:

Improves flexibility and strength for all of you, increasing muscle tone, motor skills and awareness of the body.

Allows you to repair more easily from adversity and regulate emotions more easily.

Strengthens family's communication, bonds and interactions.

Helps with anxiety and stress.

Improves behaviour and sleep.

Adults get to learn alongside their children.

Helps develop a healthy body image.

Learn breathing techniques to help calm and deal with situations more easily

Develops trust between child and parent

Lays a foundation for a practice of mindfulness.

You have lots of fun!
Book now to play in the Deva's Family Workshop with Laura Scott!